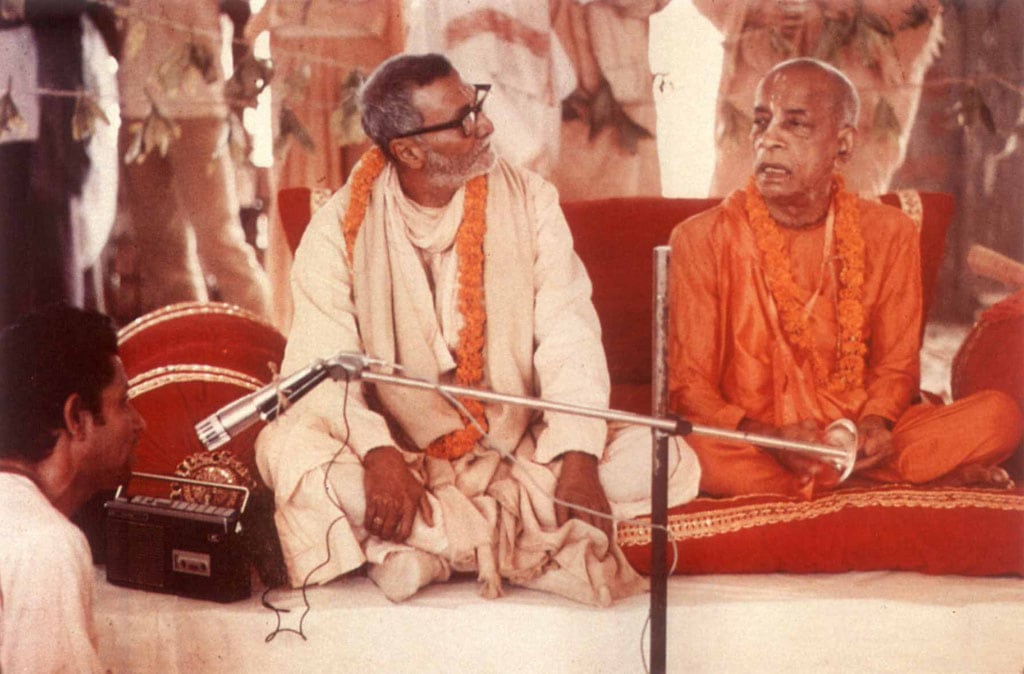 In this modern age our three great spiritual guardians are Srila Govinda Maharaj (seated far left on the ground in the picture above), Srila Sridhar Maharaj (seated in the middle), the founder of the mission Sri Chaitanya Saraswat Math, and Srila Prabhupada (seated far right), founder of ISKCON, the International Society for Krishna Consciousness.
A TRANSCENDENTAL RELATIONSHIP
Srila Sridhar Maharaj and Srila Prabhupada were both disciples of Sri Bhakti Siddhanta Saraswati, the great spiritual revolutionary who established the practice of Krishna consciousness in the modern age. They had a very long and close friendship, and for many years lived in close proximity to one another for months at a time, when Prabhupad offered one room of his business establishment in Kolkata for Srila Sridhar Maharaj's missionary work. Indeed Srila Prabhupada considered Srila Sridhar Maharaj to be his instructing guru and treated him with the highest respect.
At this time Srila Govinda Maharaj, a young man and the favourite disciple of Srila Sridhar Maharaj, would also spend long periods of time at Srila Prabhupada's residence in Kolkata and would often assist Prabhupada in his tireless preaching endeavours.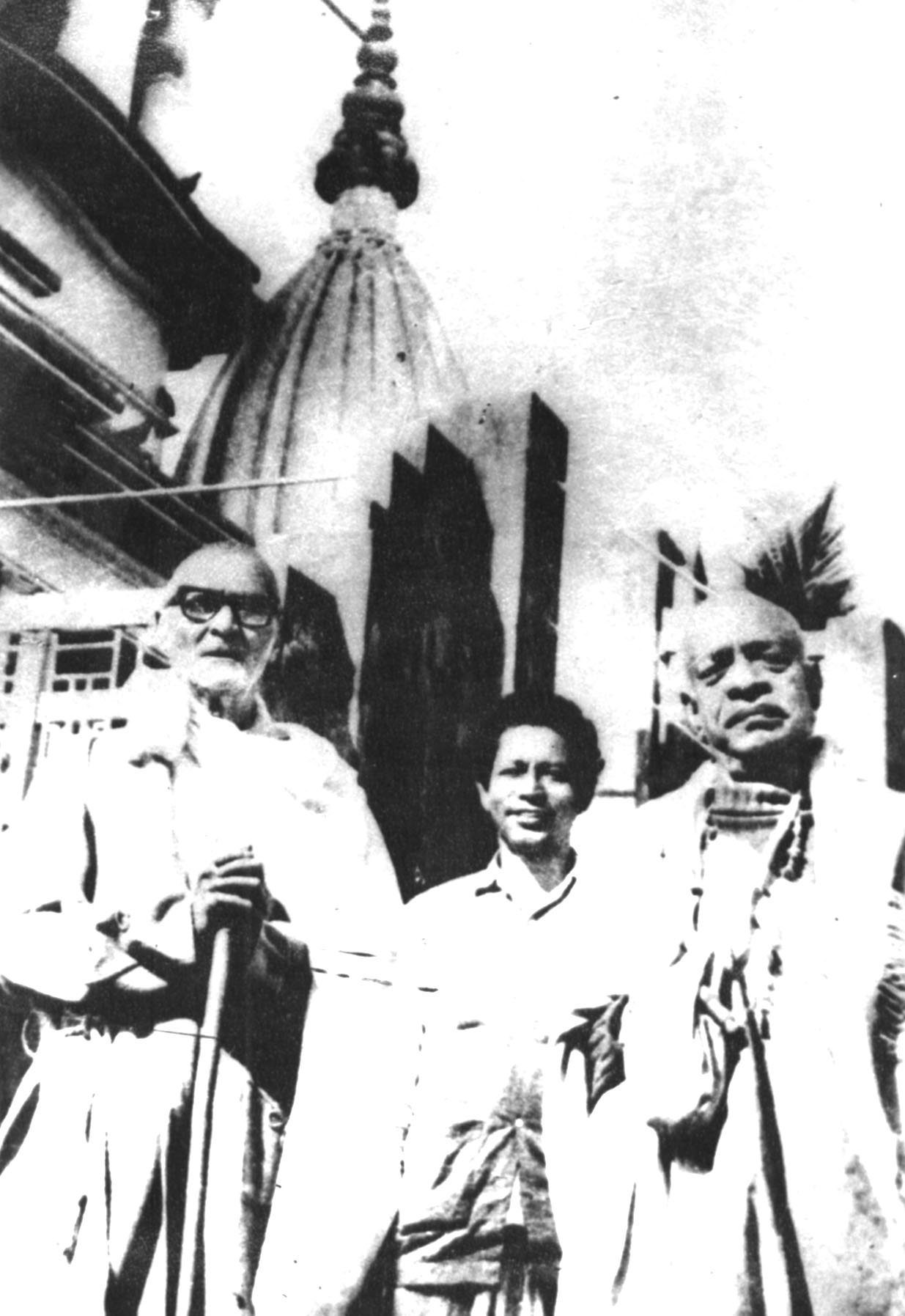 Srila Govinda Maharaj also studied Bhagavad Gita under Srila Prabhupada's instruction, and became the first distributor of Prabhupada's magazine Back to Godhead. There was a deep affection and respect between them and on one public occasion Srila Prabhupad referred to Srila Govinda Maharaj as his "dearmost son".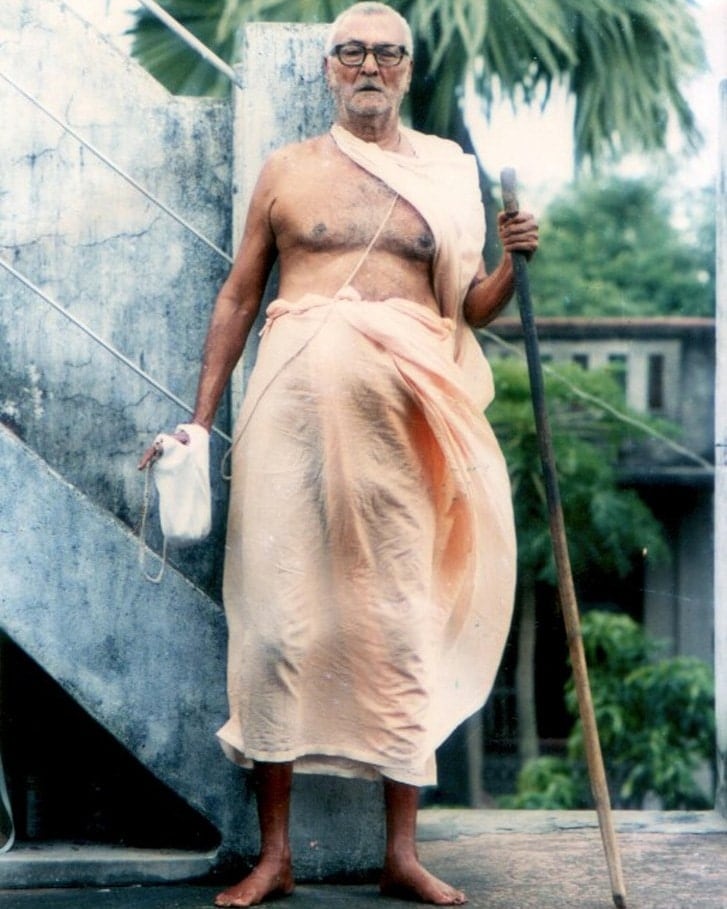 A renowned spiritual scholar and one of the leading followers of Sri Bhakti Siddhanta Saraswati, Srila Sridhar Maharaj (full name: Srila Bhakti Rakshak Sridhar Deva-Goswami Maharaj) travelled widely throughout India in his youth and worked tirelessly in his Guru's mission to spread the message of divine love. In 1942, some years after the passing of his Guru, Srila Sridhar Maharaj established his own mission of Sri Chaitanya Saraswat Math in West Bengal. Although the ashram started out in a very small and humble manner, it began to expand first in India and later internationally, due to His Divine Grace's profound wisdom and spiritual insight, as well as the efforts of Srila Govinda Maharaj to spread his Guru's glory.
Particularly during the 1980s, after the passing of Srila Prabhupada, Sri Chaitanya Saraswat Math became an important shelter for hundreds of Western seekers who came earnestly seeking spiritual guidance and nourishment.
In 1985 Srila Sridhar Maharaj made the unprecedented decision to appoint his beloved disciple and friend Srila Govinda Maharaj (full name: Srila Bhakti Sundar Govinda Deva-Goswami Maharaj) as the acharya (missionary leader and teacher) in his own lifetime. Srila Govinda Maharaj, who had joined the mission at only 17 years, had spent forty-two years serving his Guru with unparalleled dedication and devotion. Later when Srila Govinda Maharaj began travelling internationally and attracting countless followers worldwide, he retained this mood of a humble disciple and in his thought, word and deed continued to live every moment as an offering to his beloved Guru. Under the affectionate guardianship of Srila Govinda Maharaj the mission expanded widely across the globe and continues to flourish to this day.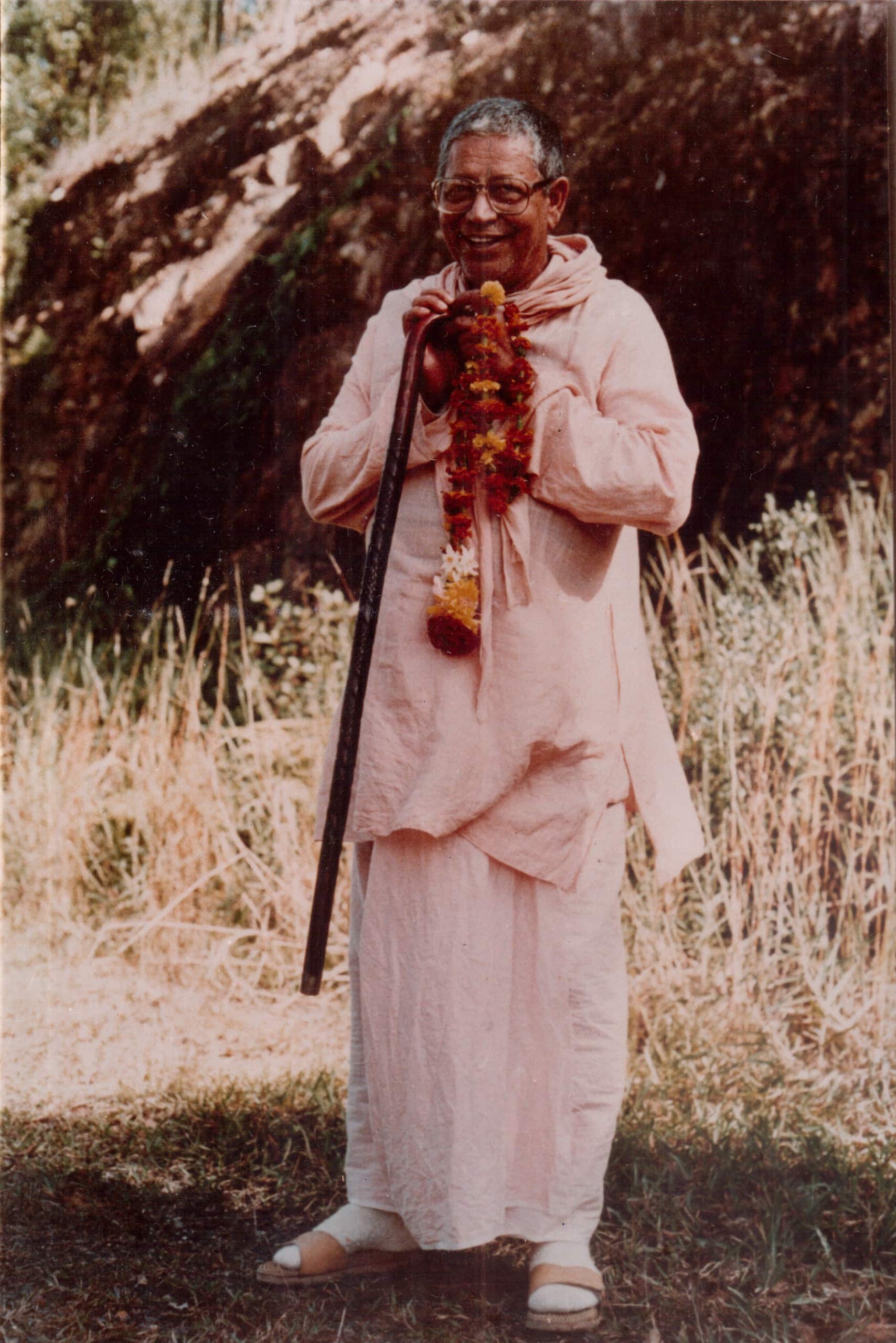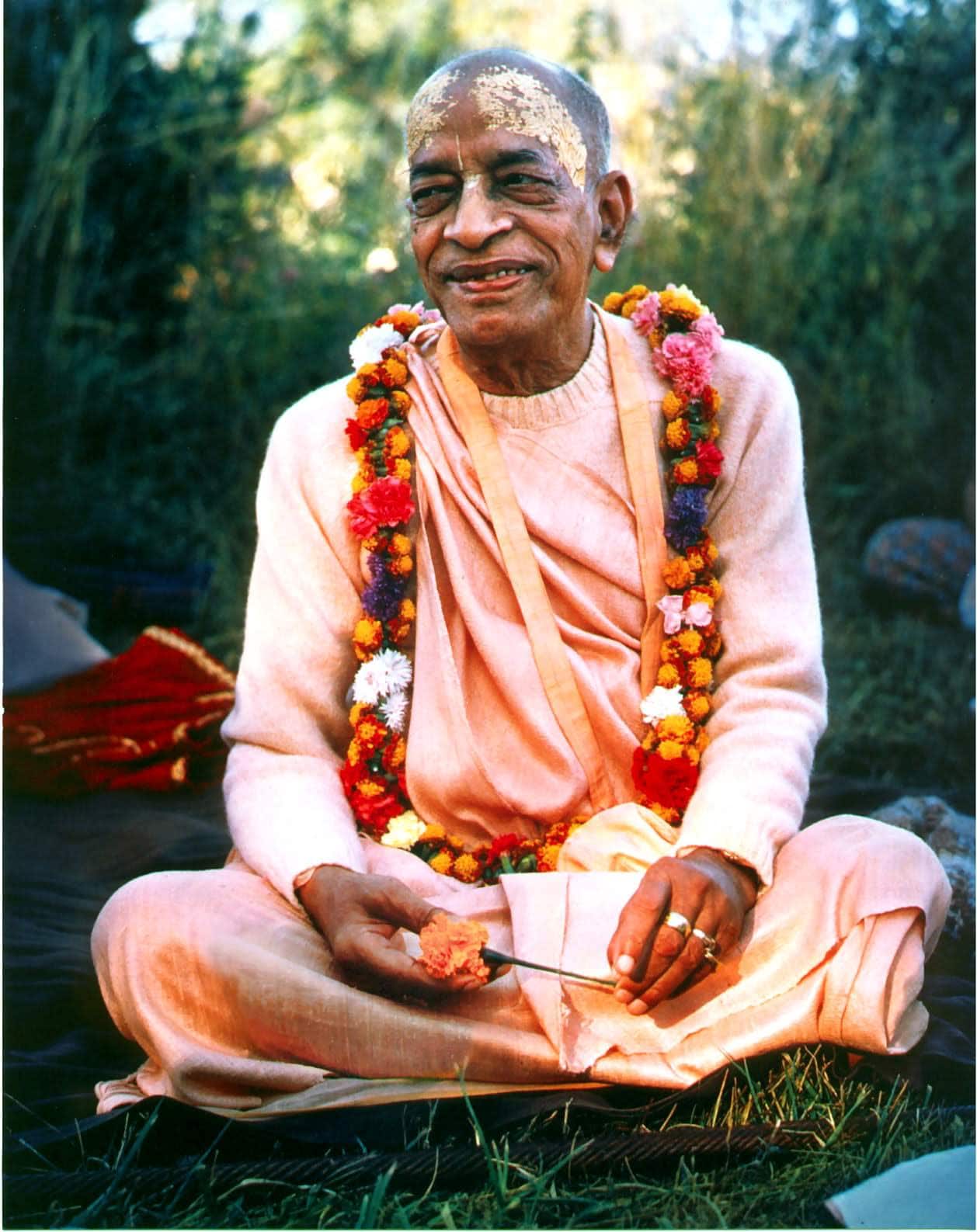 During the peak years of the Gaudiya Math (the mission of Sri Bhakti Siddhanta Saraswati), in the 1920s and 30s, Srila Prabhupad (full name: Srila Bhaktivedanta Swami Maharaj) for the most part lived quietly as a family man, supporting the grand activities of his Guru's mission in the background. Quite miraculously and unexpectedly, however, at the advanced age of 69 years, he became the person to fulfil his Guru's cherished desire to spread the message to the Western world. Arriving penniless to USA in the middle of the swinging sixties, he went on to attract thousands of seekers worldwide and ultimately established the successful, international mission ISKCON, which continues to thrive today.
These three great teachers represent the original spring of our spiritual wealth in this age, and many noble leaders today continue to spread widely their message of prema-bhakti, divine love, and kirtan, divine sound, for the upliftment of all souls.